Great visuals, a beautiful score, and some amount of creativity are necessary components of a great video. coque iphone 2019 Some of these components work perfectly on their own and you might want to take them out. If the best part for you is the sound or music, then Citrio is here to help you get hold of it. Following one of the latest updates, Citrio browser now has the option of converting video to MP3 within the browser. coque iphone 8 This option may come in handy in a number of situations. For example, you have a music clip and want to extract the music to play it on an MP3 player, smartphone, or tablet. coque iphone Or there's a video lecture, which would be much more convenient to have in an MP3 format. Reasons may be different, but converting music from video to MP3 is always easy. There are several ways to use Citrio for extracting music. You can choose the one that you like the most or the one that best suits the situation. Extracting audio from an online video The first and the most basic way to extract music using Citrio is perfect when you immediately know and want to extract the audio. First, go to the video site of your choice and start playing the video. Start by clicking on the Video Downloader icon once it is highlighted with the number of available videos.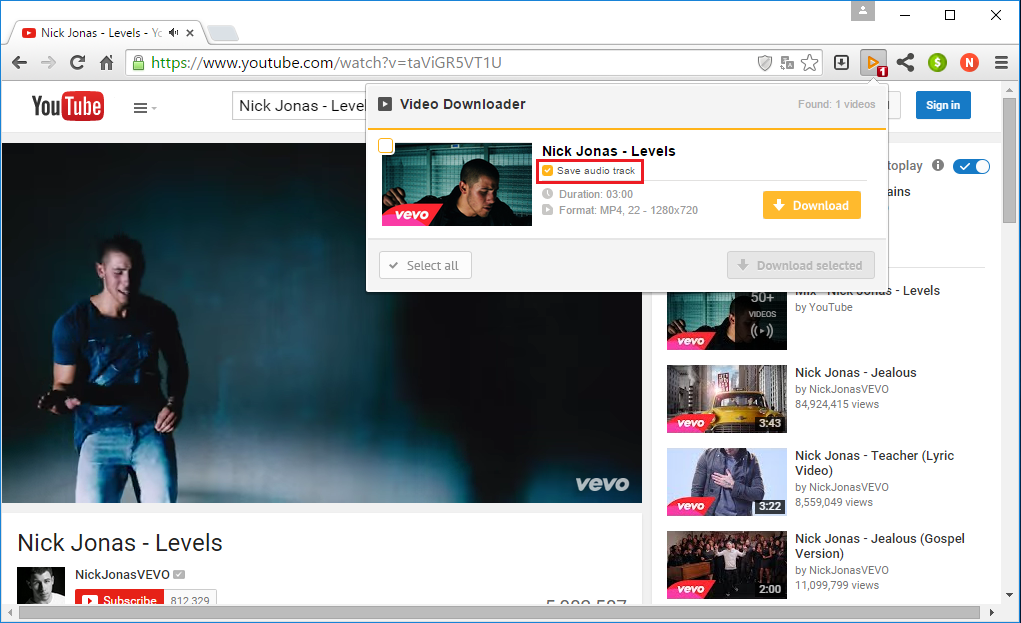 The Video Downloader will display the videos you can download (there might be several on the same page). Click on the check box under the video's title (Save audio track) and hit the Download button.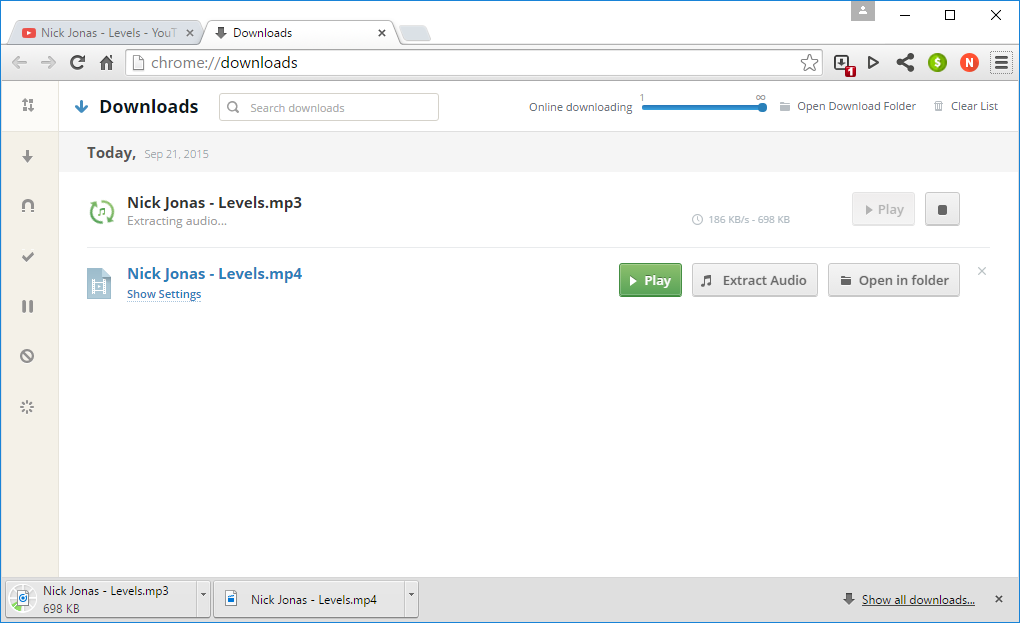 This way Citrio will start downloading the video. Once the process is complete, Citrio will start converting music from video to MP3 in a separate file, which will be placed in the same folder as the downloaded video. Extracting audio from a video while downloading it Sometimes you don't know what you want until it's too late, but Citrio has you covered. That's why you can use video to MP3 converter even if you've forgotten or didn't intend to place the checkmark first. While you're downloading a regular video or an online video (via Video Download), go to the Downloads Manager.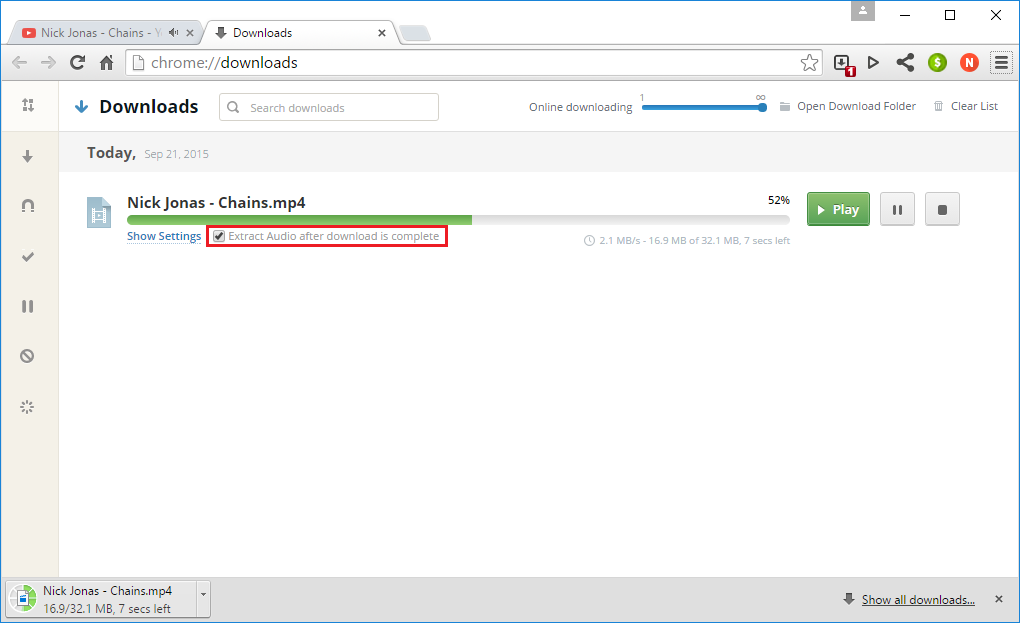 There you'll see the video file that you're currently downloading. If you've decided that you actually want to get an MP3 file, click on the "Extract Audio after download is complete". The audio extraction works in the same fashion for the video files downloaded via regular means as for when you use the Video Downloader. Extracting audio from local video files Citrio wouldn't be a perfect tool for converting video to MP3 if it worked only with the newly downloaded files. coque iphone soldes Any video file that is stored locally on your PC can be opened in the Citrio's Media Player. Other than playing videos, the Media Player is also a part of the video to MP3 converter. coque iphone soldes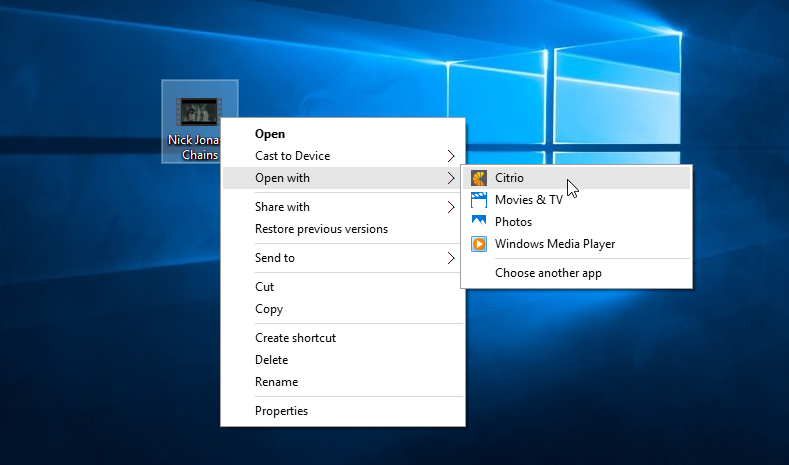 Right-click on the selected video file and choose "Open with Citrio" from the context menu. This will start playing the video in Citrio's Media Player which support a wide variety of audio and video formats.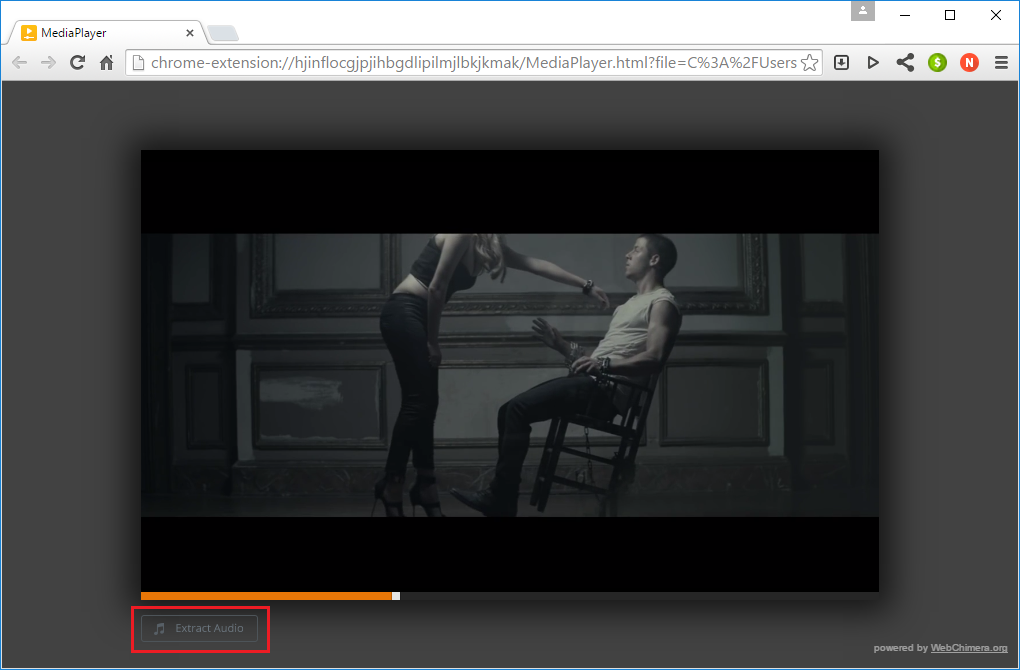 The Media Player has an "Extract Audio" button under the currently playing video. Click on it to immediately start the extractions. This is a background process so it won't interrupt your viewing. vente de coque iphone Whichever option suits you best, we hope that Citrio will help you make your favorite music available to with ease.