A new version of Citrio browser features a MediaPlayer for an instant video playback. SAN FRANCISCO, CA, April 27, 2015 — Catalina Group releases a new version of its Chromium-based Citrio browser. This version introduces a powerful MediaPlayer for opening video files and playing movies while the download is still in process. Following the introduction of the possibility to edit torrents on the go, a new MediaPlayer has been integrated into Citrio, which serves several purposes. coque iphone 8 The first, and the most important one, is an option to play video files while the download is still in progress. Once the download process has reached 10% of the completion, a Play Now button will appear in the Download Manager near the respective video file. This will open a tab with the new MediaPlayer.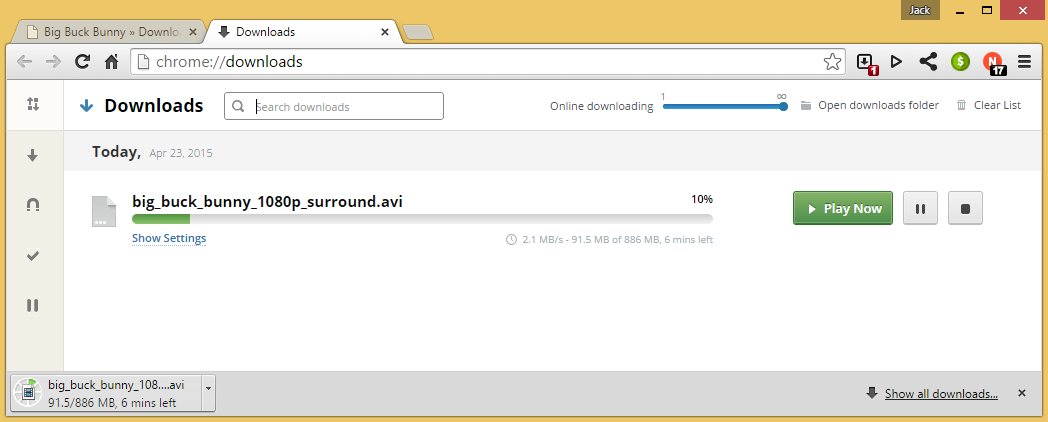 The second purpose of the MediaPlayer is opening video files stored locally on the computer. MediaPlayer in Citrio supports a wide variety of video formats, which helps to deal away with a necessity to install a separate video player and the required codecs on a new PC. A full-screen mode and an option to enable subtitles (in case they are available) are present.
Jack Fain, Citrio project leader says:

Citrio has went through a long path. coque iphone 6 It's not only a browser anymore. outlet coque iphone It's a downloading tool, a bittorrent client, a proxy manager, a video downloader. And now it's also a video player. Citrio has always been about making media content more accessible. coque iphone 6 This also includes how soon you'll be able to watch a video after the download has been started. This is where MediaPlayer comes on stage. coque iphone 7 When you have downloaded 10 per cent of the video, it can already be played, so you can actually enjoy the movie while waiting for the download to complete. coque iphone That is not to mention that Citrio already downloads files several times faster than Chrome.
About Citrio Citrio is a new generation browser for Windows and Mac OS. Initially released in 2013, Citrio continues to gain popularity among users due to its broad functionality and effectiveness. Based on the Chromium open source project, Citrio browser has all the basic functionality of the Chrome platform complemented by a wide range of built-in add-ons: a download manager, proxy manager, torrent manager, etc.